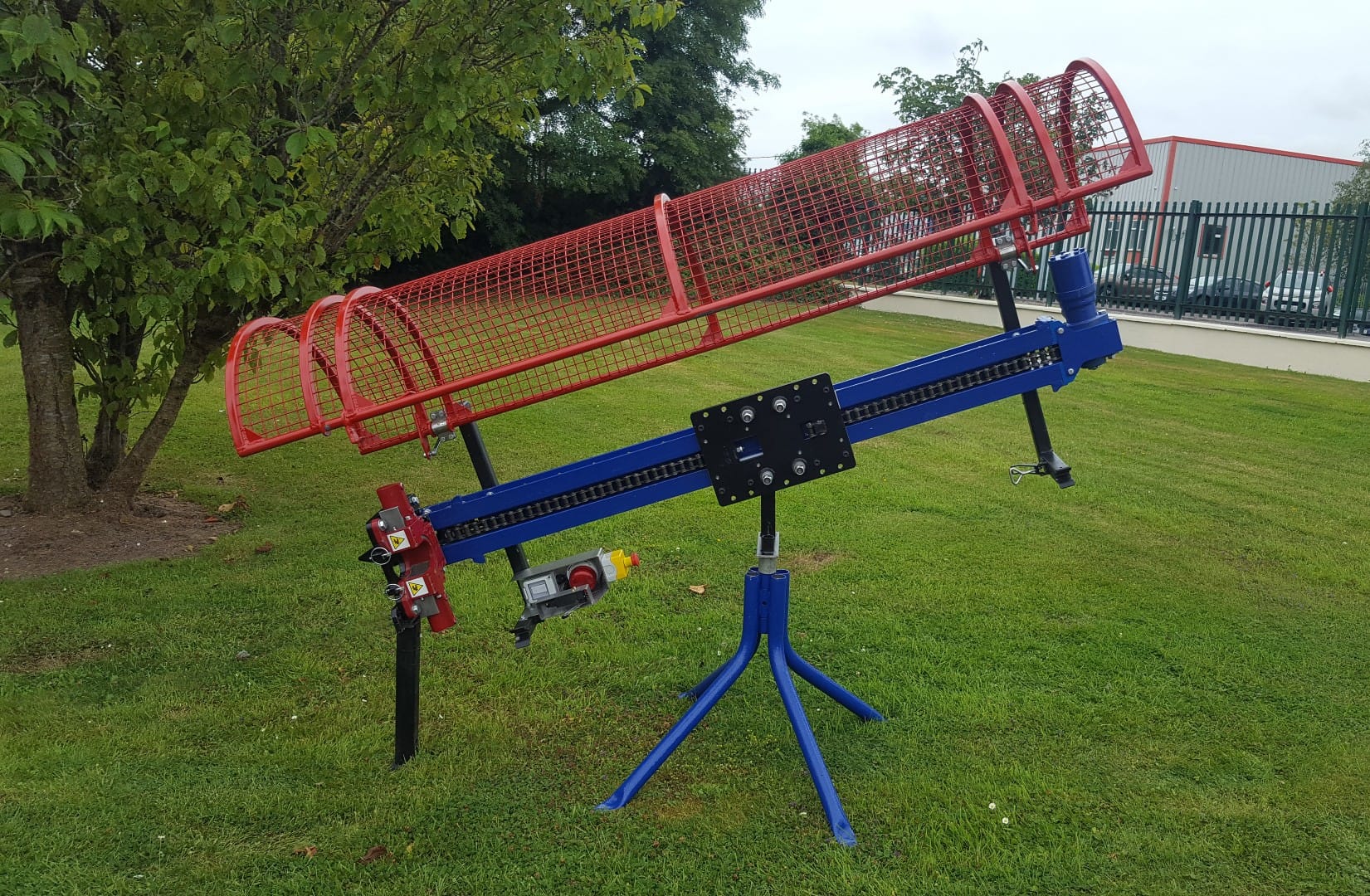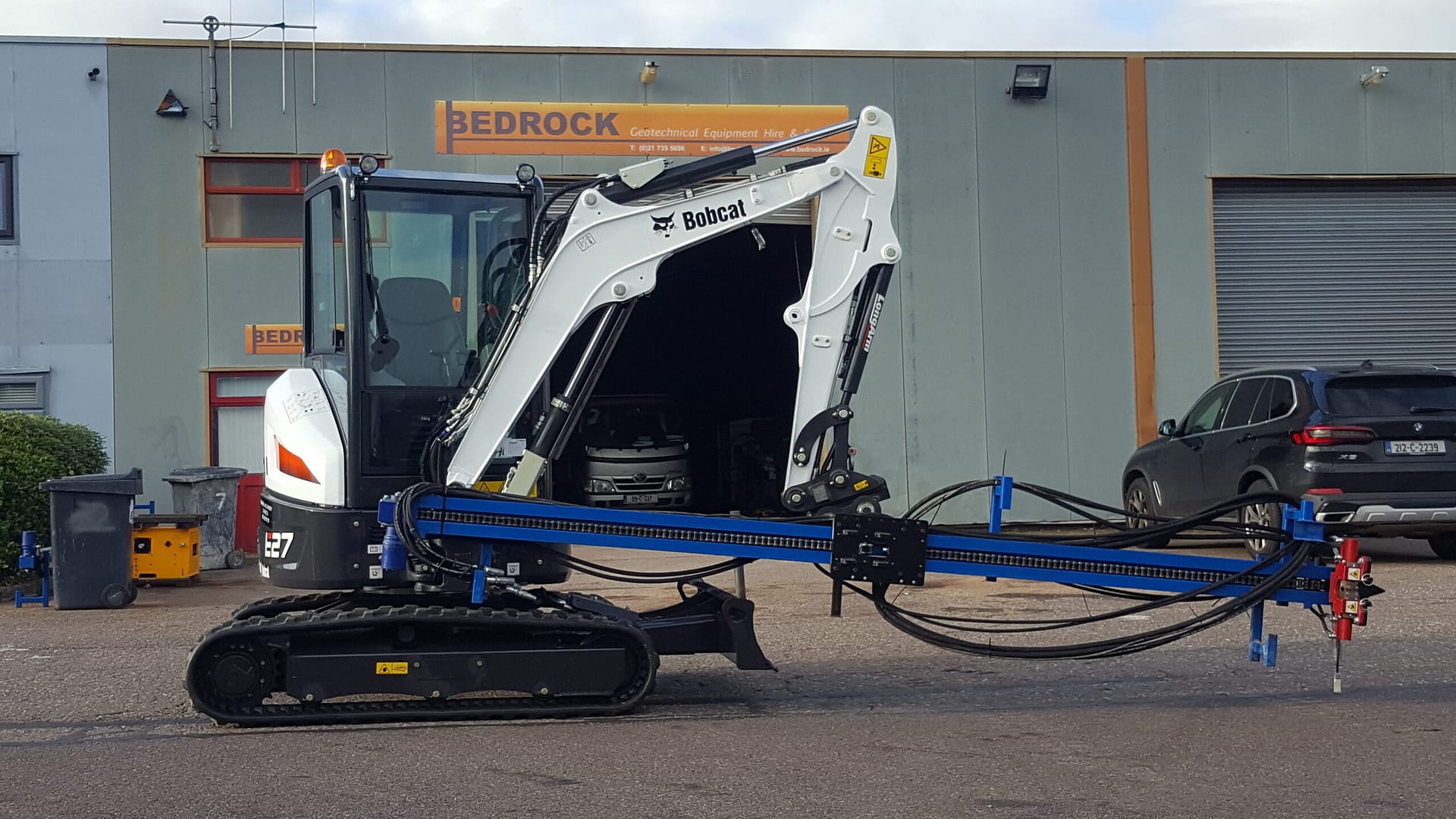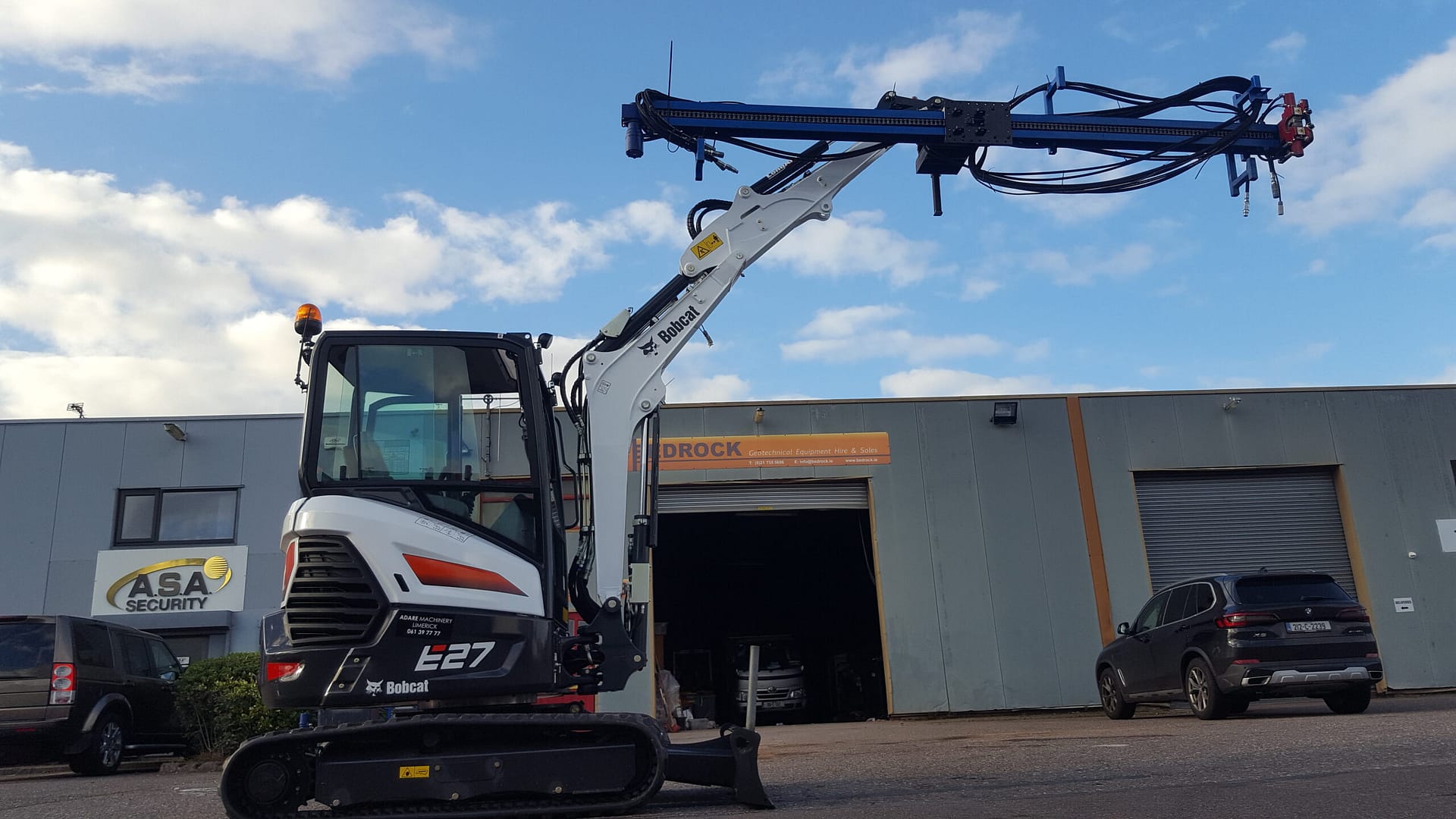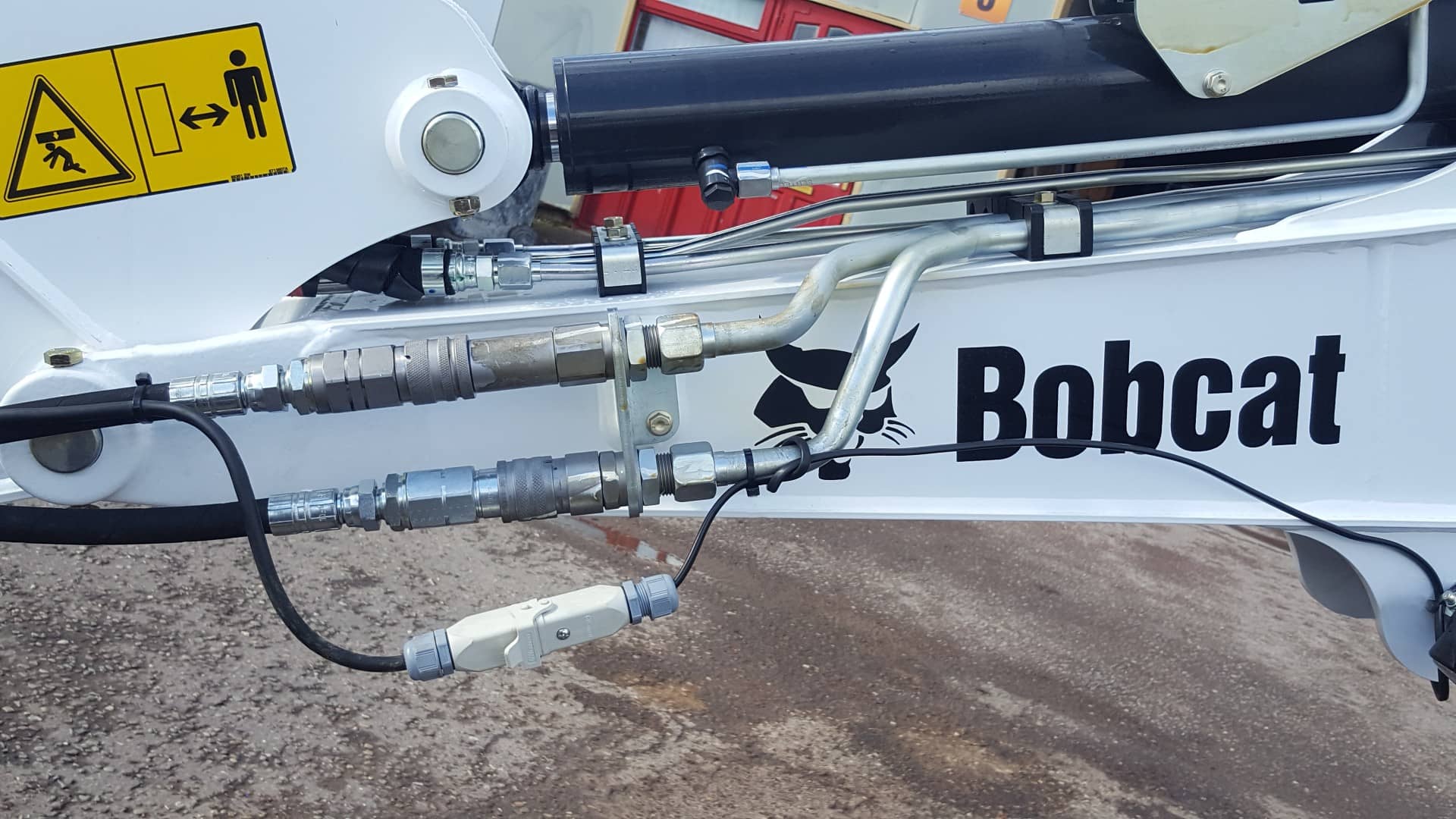 PARVOS ADJUSTABLE
DRILL MASTS
PARVOS Drill masts are manufactured in various lengths from 2m to 5m. While often fitted on excavators, masts can be attached to Bobcat loading shovels, tractors, trucks, scaffolds etc.
Mounting positions are adjustable within structural limits. Custom designed reinforcement in longer masts will expand the flexibility and connection points.
Clients may provide their own interface adaptation system and/or mount the units in a standard fashion. Bespoke systems are also available from Bedrock.