BEDROCK GEOTECHNICAL EQUIPMENT
DEVELOPS AND PROVIDES HIGH-QUALITY / EXTENDABLE / CUSTOMIZABLE DRILLING EQUIPMENT
BACKED UP BY A LIFETIME'S EXPERIENCE IN THE
DRILLING & GEOTECHNICAL INDUSTRY
Featured Product
This is 4M long drill mast with capacity to handle 3M drill rods (travel circa 3.2M). It is radio remote controlled, using the Scanreco Radio System with six variable speed spool valves. The safety cage is on telescopic struts and when opened, the ROM (Restricted Operator Mode) is managed using an override button which allows the functions to operate at a reduced speed. Two slew drives mean that it can rotate in both X & Y axes. Our client here is using a 13Ton cradle from the renowned UK Bucket Manufacturing Company (BMC). These drill masts can be easily configured to accommodate most drifters within range. Complete systems are CE certified, whereas individual elements carry Declaration of Incorporation Certificates.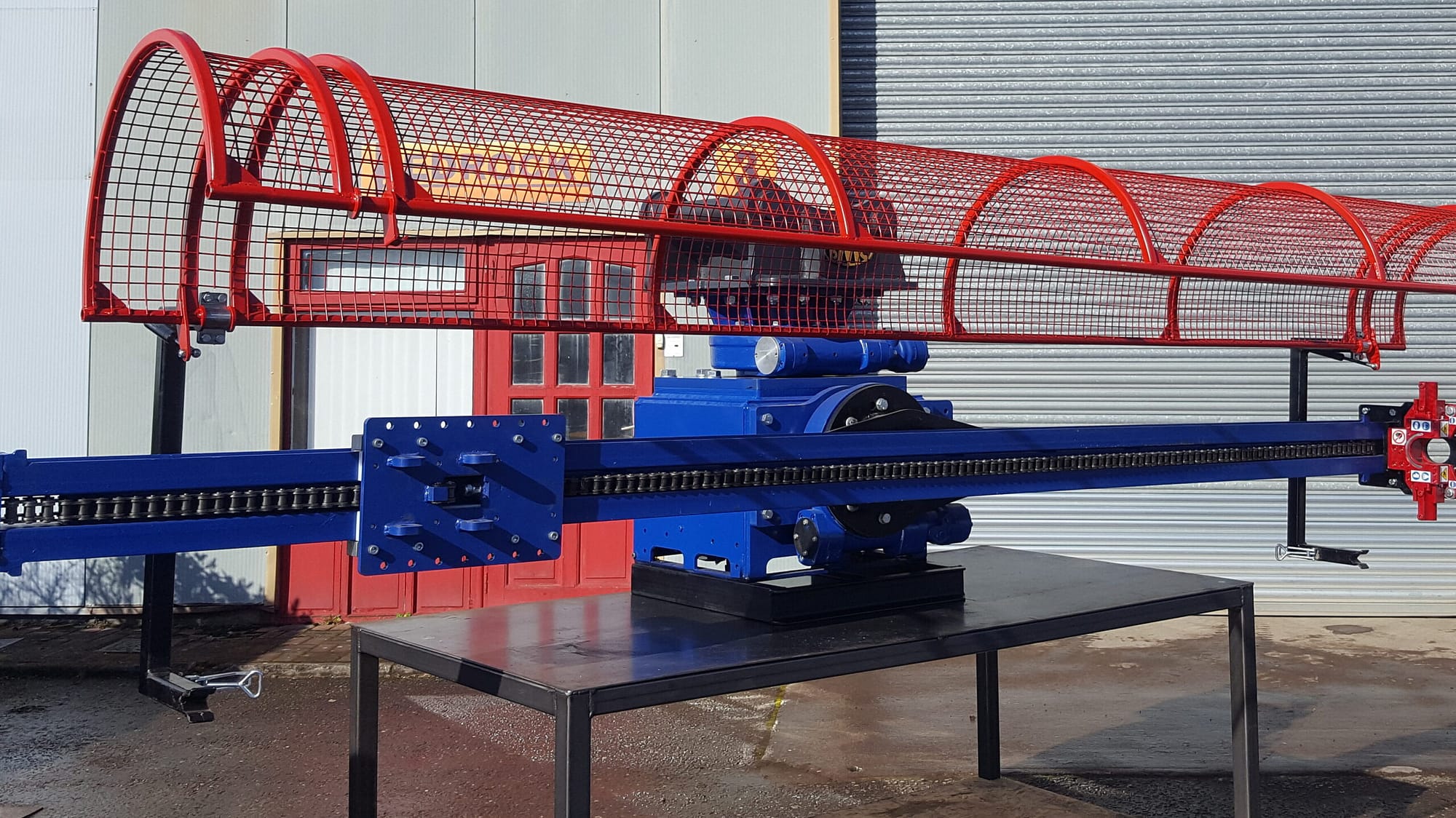 "Facing a unique challenge in difficult
ground conditions, BEDROCK provided
bespoke drilling equipment to fill our
needs."
Noel Hilliard
Hilliard Ground Engineering
"With the unique range of equipment available at BEDROCK, we can now offer a much wider range of services and at very competitive costs. "
Sean Manning
Manning ground engineering
"We have found that BEDROCK Drill Masts are very user friendly, thereby increasing productivity with no additional costs or compromise on safety. "
Gary Coone
Triur construction ltd
our promise to you
After-sale commitment
BEDROCK Equipment has simplicity at the forefront. Only the best quality materials and brands are used. Consequently, down time is anticipated at ZERO. Most parts are off-the-shelf throughout the world and for those bespoke pieces / support, our team of engineers are always available.